Potli is a San Fransisco based and creates Cannabis & CBD infused pantry goods.
Project: Created three issues of Potli zines to coincide with their "Soil to Oil" Campaign (2020) , Dream Honey Product Highlight (2020) , and Courage Over Comfort Campaign (2021). 
Visual Communication, Print Publication, Digital Publication

​​​​​​​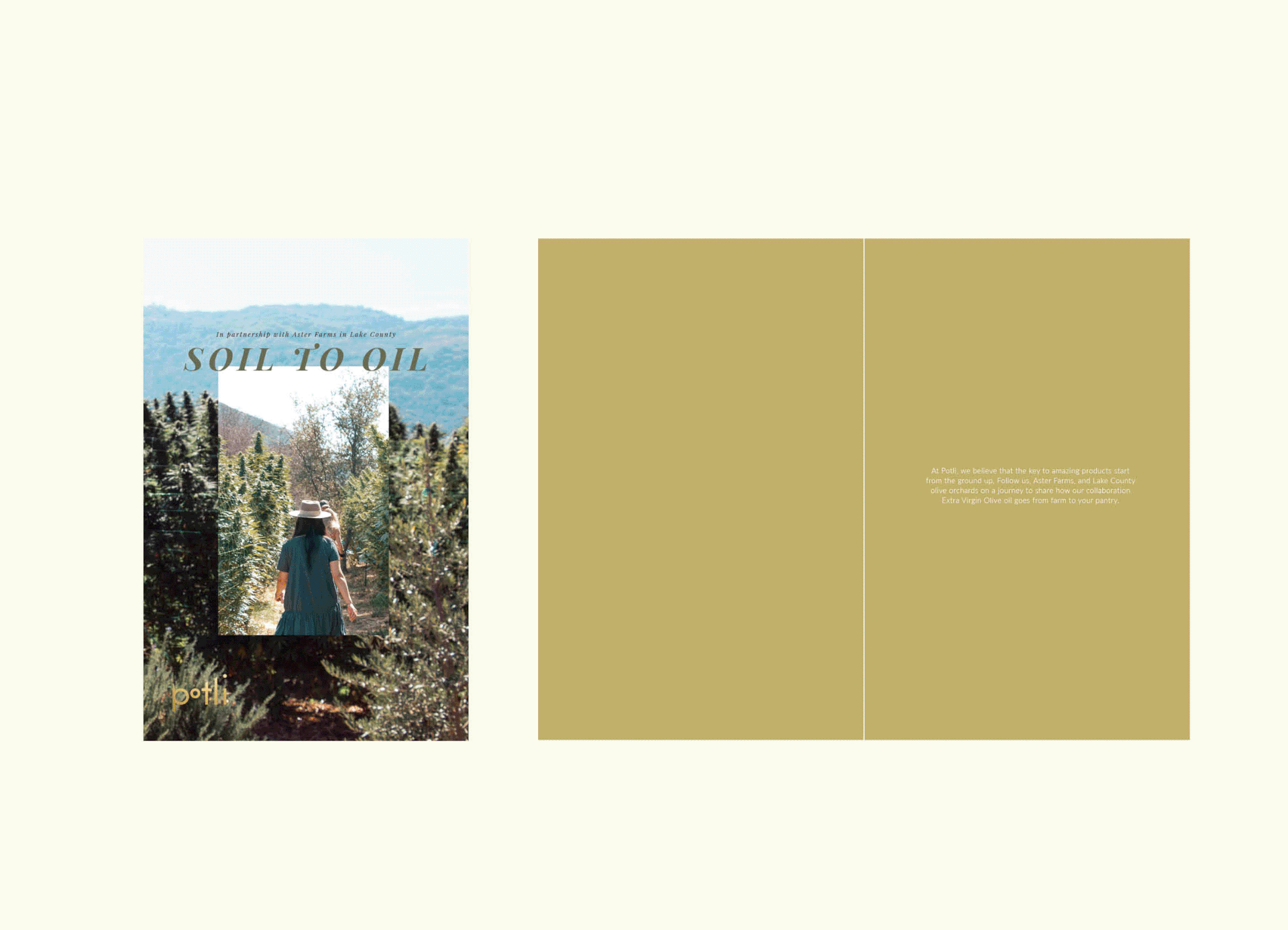 Soil to Oil Zine: highlighting the Potli x Aster Farms  "farm to table" collaboration for the limited release product Cannabis Infused Extra Virgin Olive Oil 
Available as an E-book and in print at select dispensaries in SF & LA.
Photography: Potli In house photography Team 
What Dreams are Made of : highlight's Potli's Dream Honey and the ingredient CBN. Available as E-book with the Purchase of Dream Honey
Photography: Potli In house photography Team 
The Pollinator Zine: Courage Over Comfort Issue : Amplifies API voices within the Potli's growing community of change makers, dreamers, and creators. 
This issue of "The Pollinator" coincided with Potli's larger campaign Courage over Comfort during API Heritage Month and was included in the their COC Giveaway in which all proceeds went towards 

Alma Backyard Farms.  ​​​​​​​